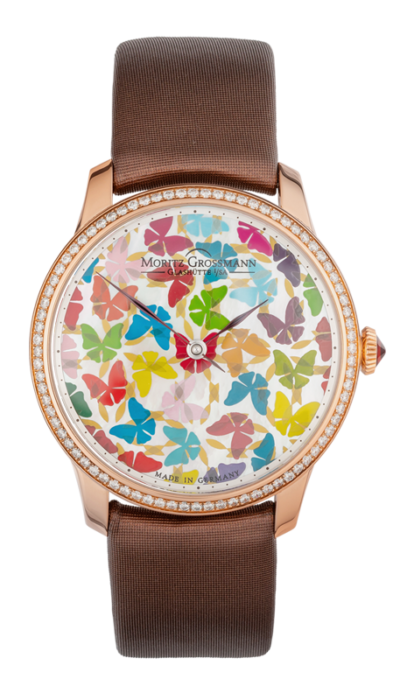 Collection
A vision comes true:
our watches.
Moritz Grossmann timepieces are icons of modern thinking, pure design and genuine watchmaking artistry — with numerous facets yet reduced to the essence. In brief: milestones for a new time.
Manufacture
The best tools of our time: our bare hands
Before Moritz Grossmann watches grace a wrist, they pass through the hands of many masters. This is because for us, "made by hand" is not just a method, it is a philosophy and a conviction.
The
Grossmann's

peculiarities

Whether developed according to historical model or from completely new considerations - the watches of Moritz Grossmann are striking distinctive features that stand for their uniqueness.
Further information about our calibres
Moritz Grossmann -


Schönstes deutsches Handwerk

An origin is more than a place. It evokes emotions, a sense of belonging, and dependability. Moritz Grossmann found it in Glashütte, the cradle of German watchmaking artistry. This is where, in the middle of the 19th century, he developed forward-looking ideas that today constitute the DNA of our timepieces.

Here, manufacturing means more than production methods, it is also a philosophy: From the Grossman balance to the hands, nearly all the parts of our watches are manually crafted down to the last detail. The "smiling two", with the hands set to ten minutes before two, is more than a symbol – it expresses our personality.

The stated goal of Moritz Grossmann was and is to produce watches that are clear in design, advanced in mechanics and perfect in performance. We are committed to this tradition. As the only manufactory in Glashütte, we manufacture our hands as well as the movements. From the sketch to the finished product: A Moritz Grossmann watch is a joint work of art.

More about our history