Versions
Novelty 2019
Rose Gold Diamond Bezel
Referenc:MG-002239
Case:750/000 Rose Gold, Bezel set with 80 brilliant-cut diamonds
Dial:Mother of pearl, hand-painted
Hands:Manually crafted steel, annealed to a brown-violet hue
Novelty 2019
White Gold Diamond Bezel
Referencnr.MG-002355
Case:750/000 White Gold, Bezel set with 80 brilliant-cut diamonds
Dial:Mother of pearl, hand-painted
Hands:Manually crafted steel, annealed to a brown-violet hue
With the TEFNUT Lady Butterfly, watch manufactory Moritz Grossmann presents a slice of great happiness in the smallest space. In accordance with the artistic design created by Harriet Oberlaender, a swarm of colourful butterflies has been painted on the mere 29 mm mother of pearl dial by hand in the form of a miniature painting.
For the artist, the butterfly is a playful symbol of lightness and the preciousness of each moment.
The new model was presented on 5 April 2019 to an exclusive audience in the Moritz Grossmann manufactory in Glashütte. In addition to the TEFNUT Lady Butterfly, selected works by the artist Harriet Oberlaender was also on display as part of a exhibition of paintings.
Born in Zwickau, artist Harriet Oberlaender has lived and worked on the Cote d'Azur for more than 20 years and has inspired an international audience in numerous exhibitions in France and Germany. Her expressive, energetic works are characterised by a feeling of freedom, expanse and the search for true happiness. Her visual language leads straight to the heart. The butterfly – one of the key motifs in her works – is a symbol of the human soul that wants to unfold and fly.
The design of the TEFNUT Lady Butterfly was particularly close to the artist's heart: 'I'm really pleased that I've been able to realise the TEFNUT Lady Butterfly for Moritz Grossmann. I want every glance at the watch not only to reveal the time to the wearer, but also remind her of the happiness of a fleeting moment'.
The
Calibre 102.1
Discover everything about the heart of the TEFNUT Lady Butterfly
Learn more
Tech Specs
Movement
Manufactory calibre 102.1, manual winding, regulated in five positions
Special features
Shock-resistant balance with inertia and poising screws, impulse pin integrated in rim; flat balance spring; balance staff with integrated safety roller; index adjuster with Grossmann micrometer screw; plate movement with 3/5 plate, frame pillars and separately removable clutch winding mechanism; frame parts in untreated German silver; raised gold chatons with pan-head screws; remodified Glashütte stopwork with backlash; mainspring barrel with bilateral jewel bearings for optimised power management in the low-torque range; ARCAP train wheels; proprietary escapement with 18-tooth escape wheel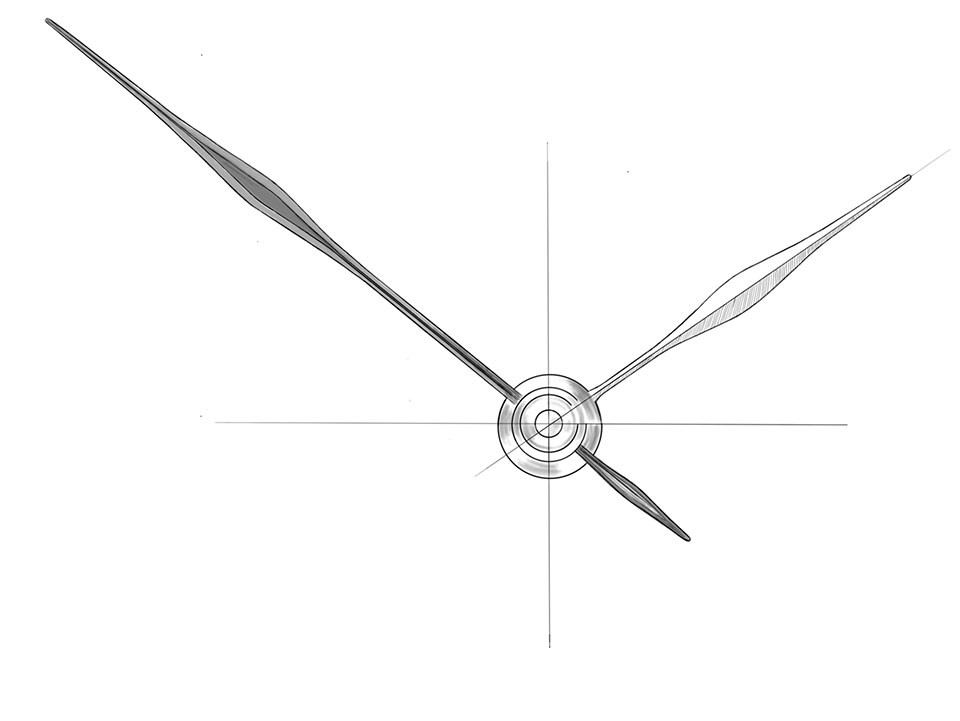 Jewels
22, of which 3 in screwed gold chatons

Escapement
Lever escapement
Oscillator
Shock-resistant Grossmann balance with 4 inertia screws and 2 poising screws, Nivarox 1 balance spring


Balance
Diameter: 10.0 mm, frequency: 21,600 semi-oscillations/hour

Power reserve
48 hours when fully wound

Operating elements
Crown in 750/000 gold with jewel for winding the watch and setting the time

Case dimensions
Diameter: 36.0 mm, height: 8.6 mm

Movement dimensions
Diameter: 26.0 mm, height: 3.5 mm

Diamonds
Bezel set with 80 brilliant-cut diamonds, 0.73 ct, TW vvsi
Dial
Mother of pearl, hand-painted
Hands
Manually crafted from steel, annealed to a brown-violet hue

Crystal/display back
Sapphire crystal, antireflective coating on one side

Strap
Satin strap with prong buckle in 750/000 gold

You have questions about
TEFNUT Lady Butterfly