In spring, nature reinvents itself; everything sprouts, grows and makes its way outside. Fragrant blossoms, juicy leaves and expanding fields glow in intense colours ranging from cherry pink to lime green and bright rape yellow. The immense variety of scents and colours makes our senses explode and has inspired many artists to create works of art.
We at Moritz Grossmann have also let ourselves be fired by nature and show our precious timepieces in combination with bright pop-art colours. Fresh green, fruity pink and bright orange – you have never seen Moritz Grossmann timepieces like this before.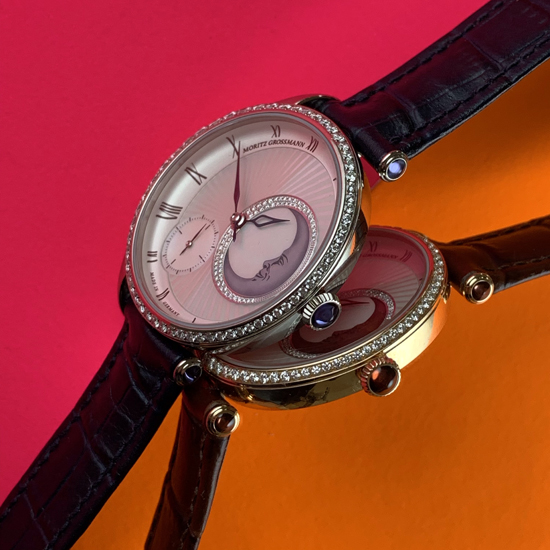 In the coming weeks, we will be showing our fine watches in the colourful spectacle of spring on our social media channels. Follow us and let us inspire you by the fresh colours.